The university of Ibadans website ui.edu.ng is the official website for applying for UI post UTME admission form for 2023/2024. UI post UTME screening admission form is obtainable every academic session after UTME; this is enable students who sat and passed the minimum JAMB approved cut off mark to participate in the forthcoming UI post UTME form as announced by the management of the institution. The table below is a summary of the post UTME form:
| | |
| --- | --- |
| Institution | The University of Ibadan |
| Available Form | UI post UTME Screening Form |
| Cost of UI post UTME form | Two thousand (2,000) Naira only |
| Application link | https://www.ui.edu.ng |
The above table contains cost of UI post UTME admission form, UI post UTME minimum cut off mark, and the application portal for successful candidates as well as UI post UTME closing date for submission of forms online.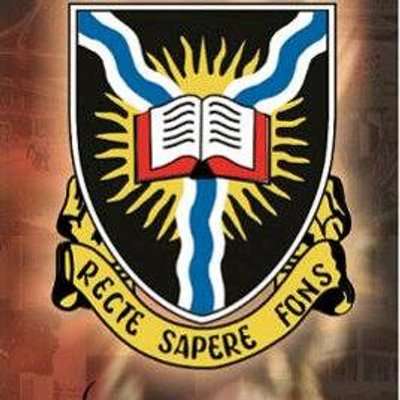 The above information is very vital whether you have or yet to select UI as your first choice of institution during your JAMB/UTME registration exercise as this would ease your registration process on the UI portal.
Are you interested in the UI post UTME form for 2023/2024 academic session? Below are the most frequently asked questions from applicants interested in the form.
Q – When will UI post UTME form 2023/2024 be out?
A – UI Post UTME form is out and registration is underway.
Q – How can i apply for UI post UTME form?
A – Log on to UI portal, click the application form link to apply (See full details under "How to Apply" below).
Q – How much is UI post UTME screening form?
A – Cost of UI post UTME screening form is 2,000 naira and portal access fee is 3,000 naira only.
Q – What is the closing date of UI post UTME admission form?
A – UI post UTME screening form closing date is 17th November, 2023.
The above are the FAQs on The University of Ibadan post UTME form for both current and prospective applicants. Do yourself a lot of good by reading diligently in order to ease your application steps.
You ought to be clear about UI post UTME registration form because I will simplify the application steps needed in applying for their post UTME form so new and prospective candidates can easily understand the steps required by the University. However, applicants that have previously registered and participated in the previous registration exercise but did not make it through can equally gain form this information being posted here.
The University of Ibadan post UTME application process this academic session is the same step used by applicants last academic session, the only striking difference is the closing date and this is the norm amongst other tertiary institution. Going by the above information it is pertinent to point that the schools that are affiliated to UI are to follow the application steps outlined below but first let's go through the requirements for applying for the form online.
GENERAL ENTRY REQUIREMENTS FOR DEGREE PROGRAMME
Candidates who will not be sixteen (16) years of age as at the time of picking up the admission, would not be cleared for admission until the following session.
Candidates also seeking admission to the programmes at the College of Medicine and Faculty of Pharmacy must possess five (5) credits at one sitting in relevant O/level subjects.  For other programmes, candidates presenting two O/level results must have at least six (6) credits in relevant subjects.
Kindly note that the University of Ibadan does not accept IJMB and JUPEP but only WAEC, NECO and ICGS as well as Cambridge Advance Level, NCE, NRN, OND, HND and Degree certificates from recognised Institutions for Direct Entry admission.
In addition, candidates are advised to check the list of matriculating subjects accepted in the university (Click here to view Matriculating Subjects).  Candidates can also view the UTME combination and O/level requirements for their courses of choice (Click here to view Regulations)
Candidates are strongly advised to adhere strictly to the guidelines stipulated above for successful completion of the online submissions.
UI Post UTME Screening Form 2023/2024 Session – Step by Step Procedure
To successfully apply for the form via UI undergraduate portal, you must follow the steps outlined below. You are expected to read through thoroughly to avoid mistakes that could disqualify your form.
Candidates are therefore advised to provide valid and active email addresses and phone numbers.  The University will not take responsibility for failure to get information as a result of invalid email addresses and non-functional phone numbers.
STEP 1 – PAYMENT INSTRUCTION
Candidates are required to log in to the Admission Portal (https://www.admissions.ui.edu.ng) using their Jamb Registration Number (e. g. 12345678EG) as username and surname as password e. g. oyekanmi, chibuzor, umar (note that this is lowercase).
STEP 2 – A portal access fee of N3,000.00 and screening fee of N2,000.00 should be paid through the ADMISSION PORTAL in favour of University of Ibadan (Admission Processing Fee Account).  Candidate's Telephone Number and e-mail address should be provided at the point of payment.
Payment Options:
Credit/Debit Card Payment using ATM card
Cash at bank using the print-out from the portal to make payment at the bank
Direct bank account debit whereby you use your internet banking tools to make payment.
STEP 3 – Upon successful payment, candidates are expected to print the payment receipt
STEP 4 – Proceed to complete the bio-data form
STEP 5 – Submit and print.
UI Post UTME Screening Date
The post-UTME examination shall take place from Monday, 27 November 2023 to Friday, 01 December 2023. The examination date for each candidate will be communicated in due course.
Closing Date For Submission of UI Post UTME/DE Form
The closing date for submission of UI post UTME and DE form is 17th November, 2023.
That's all you need to know as regards UI post UTME/DE screening form for 2023/2024 academic session. Please note that if you have questions as regards the subject matter, you can reach me via my comment section below and I will be happy to assist.
Has have gained from this post? If YES, please share via FACEBOOK, WHATSAPP or TWITTER icons as seen below for the benefits of others. Also, you could also subscribe to this log to start receiving email alerts for fresh posts.
Best of luck to all candidates.