There are various reasons candidates choose either Federal, states or private universities in Nigeria for studying Nursing. Well, before delving into that, we have detailed the list of all universities In Nigeria offering Nursing and their admission requirements most especially for for fresh student.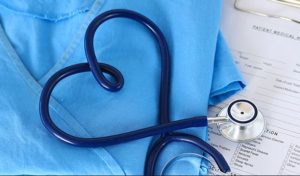 Nursing In Nigeria is fast becoming a lot demanding, statistics proves Nigeria to have the highest number of doctors and Nurses in Diaspora than in our native country, Most of these nurses in diaspora graduated as a registered Nurse (RN) from Nigeria before going abroad for further training.
Admission requirements into any of the Nursing schools in Nigeria is practically the same, there are two ways to become a nurse in Nigeria, either by attending a nursing school or taking a five year course in any university of your choice, we wrote a well detailed post on Nursing schools in Nigeria and all you need to know, it would help young aspiring nurses in making an informed judgement before going fully into the profession.
Admission Requirements Into School of Nursing In Nigeria

However, the criteria for getting into a private university offering nursing is that ,you must have completed your secondary school education with 5 (Five) credits which are inclusive of English, mathematics, chemistry, biology or health science.
Without deviating from the onus of this post, we have done a thorough research on the list of Universities in Nigeria Offering Nursing In Nigeria, at the end of this, prospective nursing students should be clear about the following:
A) List of Private Universities in Nigeria offering Nursing and their admission requirements
B) List of Federal Universities in Nigeria offering Nursing
C) List of State Universities in Nigeria offering Nursing
See below for the list of Universities in Nigeria offering Nursig
List of Universities In Nigeria Offering Nursing
1) Ambrose Alli University, Ekpoma
2) Ahmadu Bello University
3) Afe Babalola University, Ado Ekiti
4) Abia State University, Uturu
5) Bayero University, Kano
6) Babcock University, Ilishan-Remo
7) Delta State University, Abraka
8) Ebonyi State University, Abakaliki
9) Evan Enwerem University, Owerri
10) Igbinedion University, Okada
11) Ladoke Akintola University of Science and Technology, Ogbomosho
12) Niger Delta University, Wilberforce Island
13) Obafemi Awolowo University, Ile-Ife
14) University of Benin, Benin City
15) University of Calabar, Calabar
16) University of Ibadan, Ibadan
17) University of Jos, Jos
18) University of Ilorin, Ilorin
19) University of Lagos, Lagos
20) University of Maiduguri, Maiduguri
21) University of Nigeria, Nsukka
22) University of Port Harcourt, Port Harcourt
23) Bowen University
24) Madonna University
25) Lead City University (LCU)
26) Achievers University
27) NOUN (National Open University of Nigeria) – given full accreditation by the  Nursing and Midwifery Council of Nigeria (NMCN) in April 2018
From time to time, the Nigeria University Commission (NUC) commissions or better put, accredit some courses in various universities, we shall keep updating this article with universities in Nigeria where Nursing is newly accredited, your inputs would be highly appreciated.