Applications for admission to the 2023/2024 academic session at University of Medical Sciences, Ondo state are now being accepted. Management has said that only UTME 2023 students with a minimum score of 140 and DE (Direct Entry) candidates will be eligible to purachase a supplementary admission form.
Now that the University of Medical Sciences, Ondo state Supplementary admission form for the 2023/2024 academic session is available, I will explain where to find the form, how to fill it out, how much it costs, and what the deadline is for submitting it. You can start your application as soon as you're done reading this post because a link to the application can be found here.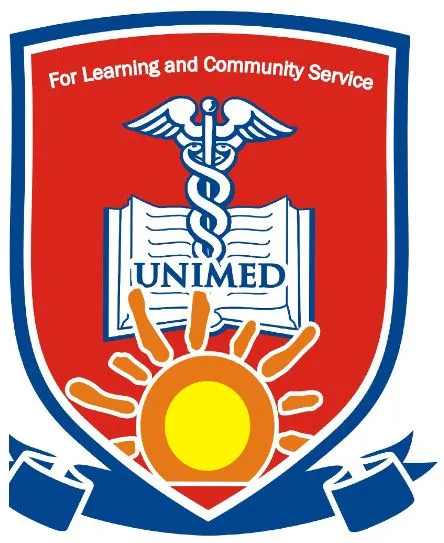 To ensure that all candidates have a clear understanding of the registration process, I will outline the actions you need to take in applying for their Supplementary form in the most basic form possible. But the publication of this data is also beneficial to applicants who have applied in the past and participated in earlier registration exercises but were not successful this time around.
| | |
| --- | --- |
| FAQs on UNIMED Supplementary Admission Form | Answers To FAQs on UNIMED Supplementary Forms |
| Is UNIMED supplementary admission form out? | UNIMED Supplementary form for registration is out. |
| When will UNIMED supplementary admission forms be out? | UNIMED Supplementary application form for 2023/2024 session is currently on sale. |
| Please when is UNIMED UTME exam starting? | 28th September, 2023. |
| Please I want to know if UNIMED Supplementary admission form registration is in progress? | Currently the UNIMED Supplementary form registration online has started. |
| Please when is UNIMED admission form closing date? | UNIMED Supplementary screening form closing date has not been announced. |
| Will there be exam this year? | Yes there will be an entrance exam for all eligible candidates. |
| How much is UNIMED Supplementary Form? | UNIMED Supplementary admission form is two thousand naira (N2,000.00) only. |
| How can I apply for UNIMED supplementary admission form? | The registration procedure has been provided below as approved by the management of the university. |
The aforementioned are the most common concerns voiced by current and future UNIMED UTME/DE applicants, as well as the most appropriate solutions. Read these carefully; they'll help you out with the application.
Available Programmes
Faculty of Medical Rehabilitation
1. Audiology ***
2. Speech & Language Therapy***
3. Occupational Therapy***
Faculty of Allied Health Sciences
1. Human Nutrition and Dietetics
2. Health Information Management***
Faculty of Basic Medical Sciences
1. Anatomy with options in:
i. Forensic Science
ii. Human and Medical Genetics
iii. Mortuary Science
iv. Neuroscience
2. Biochemistry
3. Physiology
Faculty of Science
1. Physics
2. Medical Physics ***
3. Physics with Electronics
4. Chemistry with options in:
i. Industrial Chemistry
ii. Analytical/Environmental Chemistry
5. Medicinal Chemistry ***
6. Animal & Environmental Biology (with an option in Cell Biology and Genetics)
7. Plant Biology and Biotechnology
8. Biotechnology ***
9. Environmental Management and Toxicology
10. Microbiology
11. Mathematics
12. Industrial Mathematics ***
13. Food Science
14. Science Laboratory Technology
15. Computer Science
16. Statistics
17. Information TechnologySchool of Public Health
1. Community Health Science
2. Environmental Health Science
HOW TO APPLY FOR UNIMED SUPPLEMENTARY ADMISSION FORM
Kindly read through carefully before proceeding to the application button below. Follow the outlined steps below for your application.
Step 1 – Visit https://www.unimed.edu.ng/postutme/
Step 2 – Click https://www.unimed.edu.ng/portal/paymentupnew.php to enter your JAMB registration number
Step 3 – Under payment method, select category
Step 4 – Complete the form and submit
UNIMED SUPPLEMENTARY ADMISSION FORM DEADLINE
UNIMED supplementary form closing date is 28th September, 2023.
UNIMED Supplementary Screening Date
Date: 28th September, 2023.
Venue: CBT Centre, opposite Odosida Campus, Ondo state,
Time: 8:00am
I hope this has helped? Do you have any questions as regards UNIMED supplementary admission form for 2023/2024 academic session? Please reach out to us via the comment section or our contact us page and we shall
Do not forget to share this post with others via the social media buttons below so others can benefit from it.
Hope I have been of some assistance? For the 2023/2024 academic session, do you have any queries about the UNIMED supplemental form? If you have any questions, concerns, or suggestions, please let us know in the comments or at our contact page.
Please consider sharing this post with your social media followers by clicking one of the buttons below.